Replacement Parts and Supplies
Spike Tool Distributors Click here can supply you with the following Spike Tool supplies and certain replacement parts. See pictures below.
Lanyard Pin Assy Part # SPI-3 Pin at one end only for tools without Lanyard pin guide.
Lanyard Pin Assy Part # SPI-3A Pin and latch at each end for use with Lanyard pin guide
Cartridge Holder Part # SPI-4
Power Loads- All power loads are low velocity
SPI-5-B Brown 50 per pkg, Minimum Strength
SPI-5-G Green 50 per pkg, Medium Strength
SPI-5-Y Yellow 50 per pkg, Maximum Strength
Cable Spikes Part # SPI-6-30-L Cable Spikes 30 per pkg
Toolbox SPI-7 Spike Tool Metal Storage toolbox
Ramrod SPI-8 Used for clearing the barrel
Ball Stud SPI-9 One 25 mm Ball stud
Supply Kit SPI-10 Complete supply kit includes: 1 cartridge holder, 30 spikes, 1 ball stud, 10 brown loads, 20 yellow loads, 30 green loads
and one of each of the following: 5/32" Allen Wrench, 1/8" Allen Wrench, 5/64" Allen Wrench

Lanyard Pin Guide (2 Sizes, including Lanyard Pin Assembly)
SPI-11-S Guide for Small Tool
SPI-11-L Guide for Large Tool
Toolbox SPI-12 Spike Tool Storage toolbox
Parts internal to the Spike Tool will be replaced as part of the bi-annual maintenance program.
It is recommended that the tool only be disassembled by the manufacturer. It has been our experience that the best maintenance process is to enroll in the manufacturer maintenance program and have your tool refurbished every two years.
The manufacturer may not be able to support refurbishing the tool once the tool exceeds 10 years in service.
During this ten-year period there should be maintenance checks conducted by Spike Tool Inc. specifically in years 2, 4,6, 8, and 10 after the purchase of the tool. This will ensure your tool remains in peak safety operating performance.
Lanyard Pin Assy SPI-3 Pin

Lanyard Pin Assy SPI-3A Pin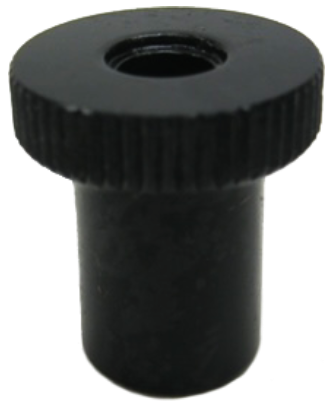 SPI-5-B Brown 50 per pkg, Minimum Strength
SPI-5-G Green 50 per pkg, Medium Strength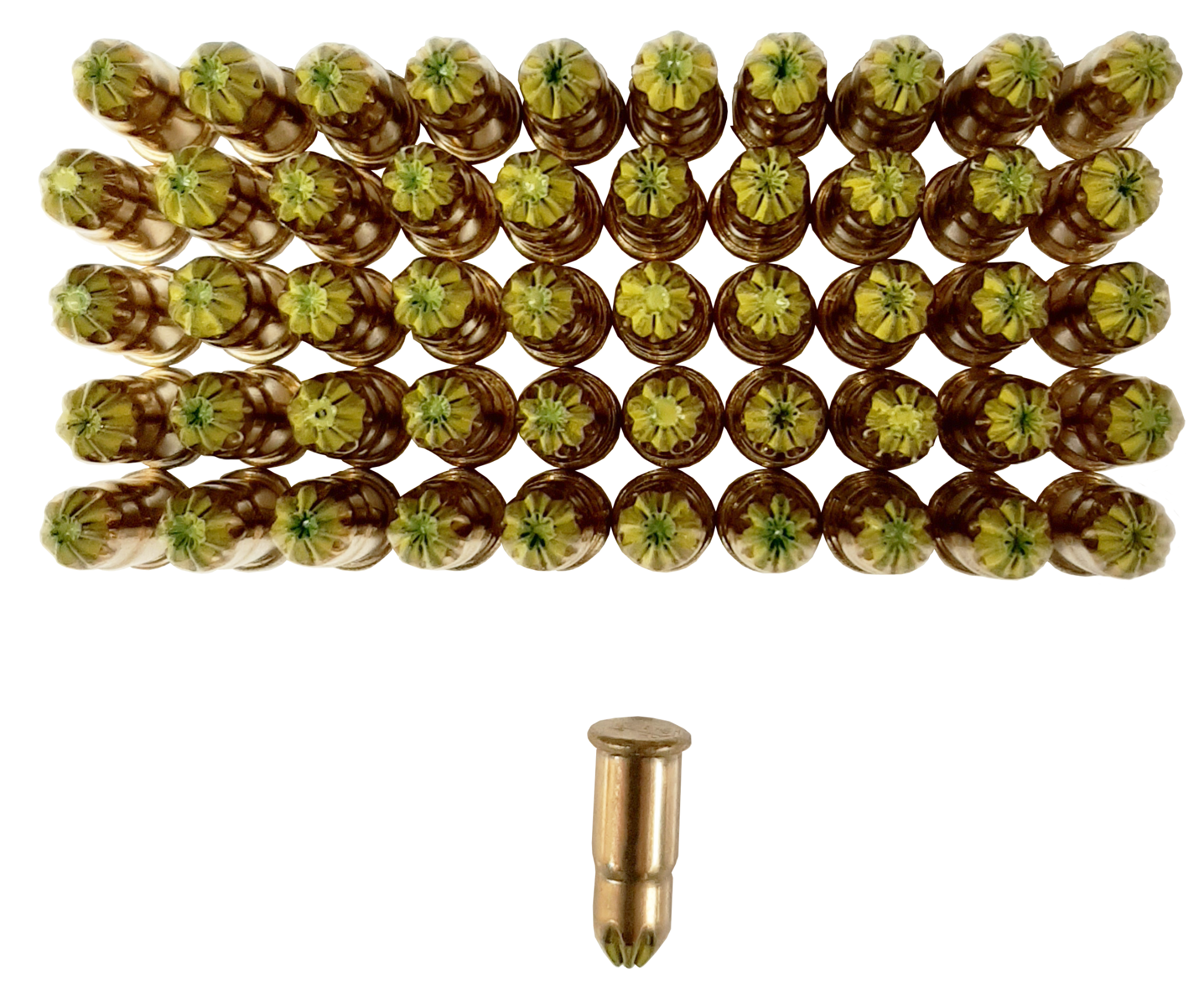 SPI-5-Y Yellow 50 per pkg, Maximum Strength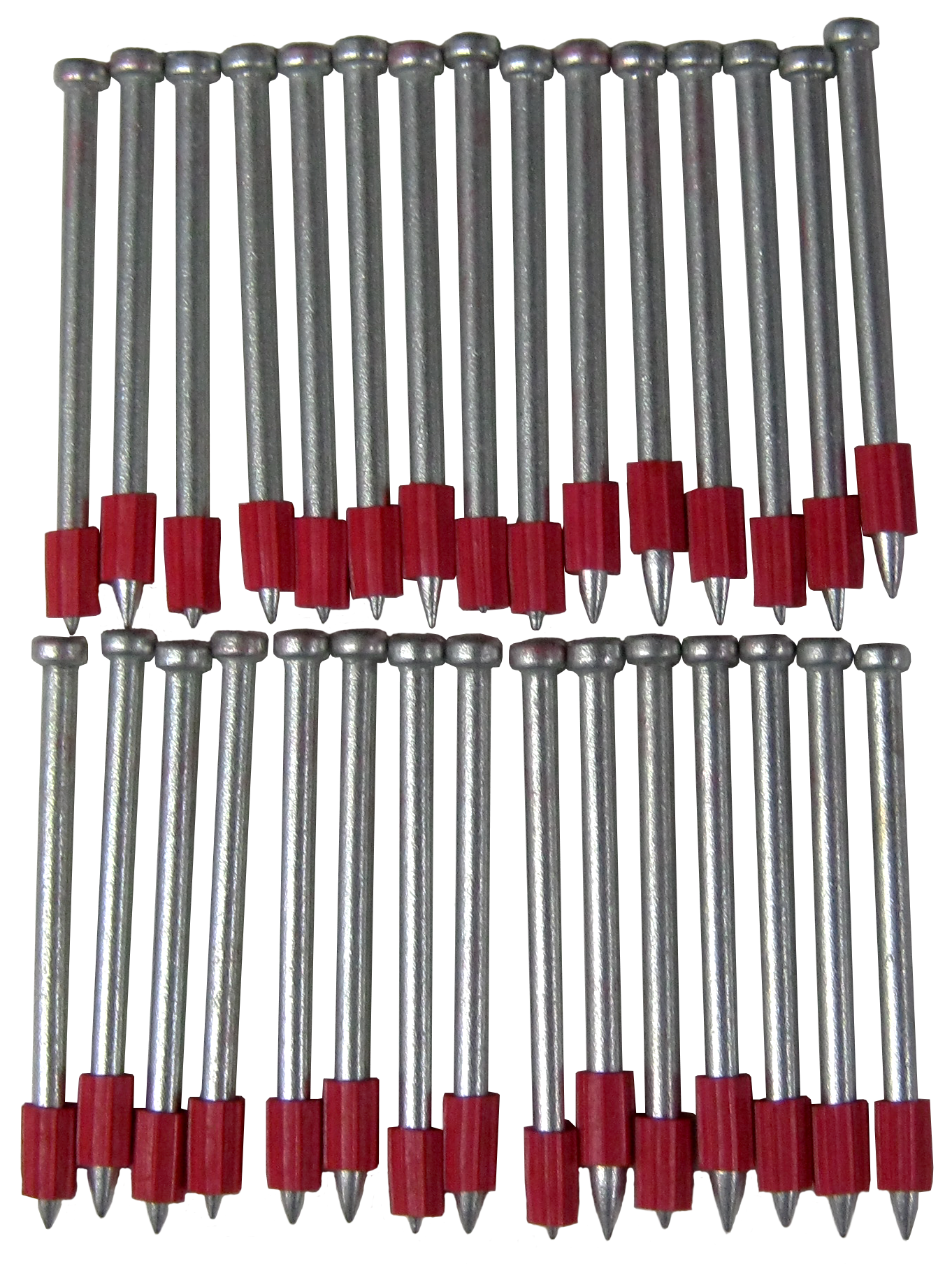 Cable Spikes. SPI-6-30-L
Cable Spikes 30 per pkg
Toolbox SPI-7 Spike Tool Metal Storage Toolbox
Ramrod SPI-8
Used for clearing barrel
Supply Kit SPI-10 Complete supply kit includes: 30 spikes, 1 ball stud, 10 Brown loads, 20 Yellow loads, 30 green loads,
One of each of the following: 5/32" Allen Wrench, 1/8" Allen Wrench, 5/64" Allen Wrench

Lanyard Pin Guide SPI-11-S for Small Tool
SPI-11-L for Large Tool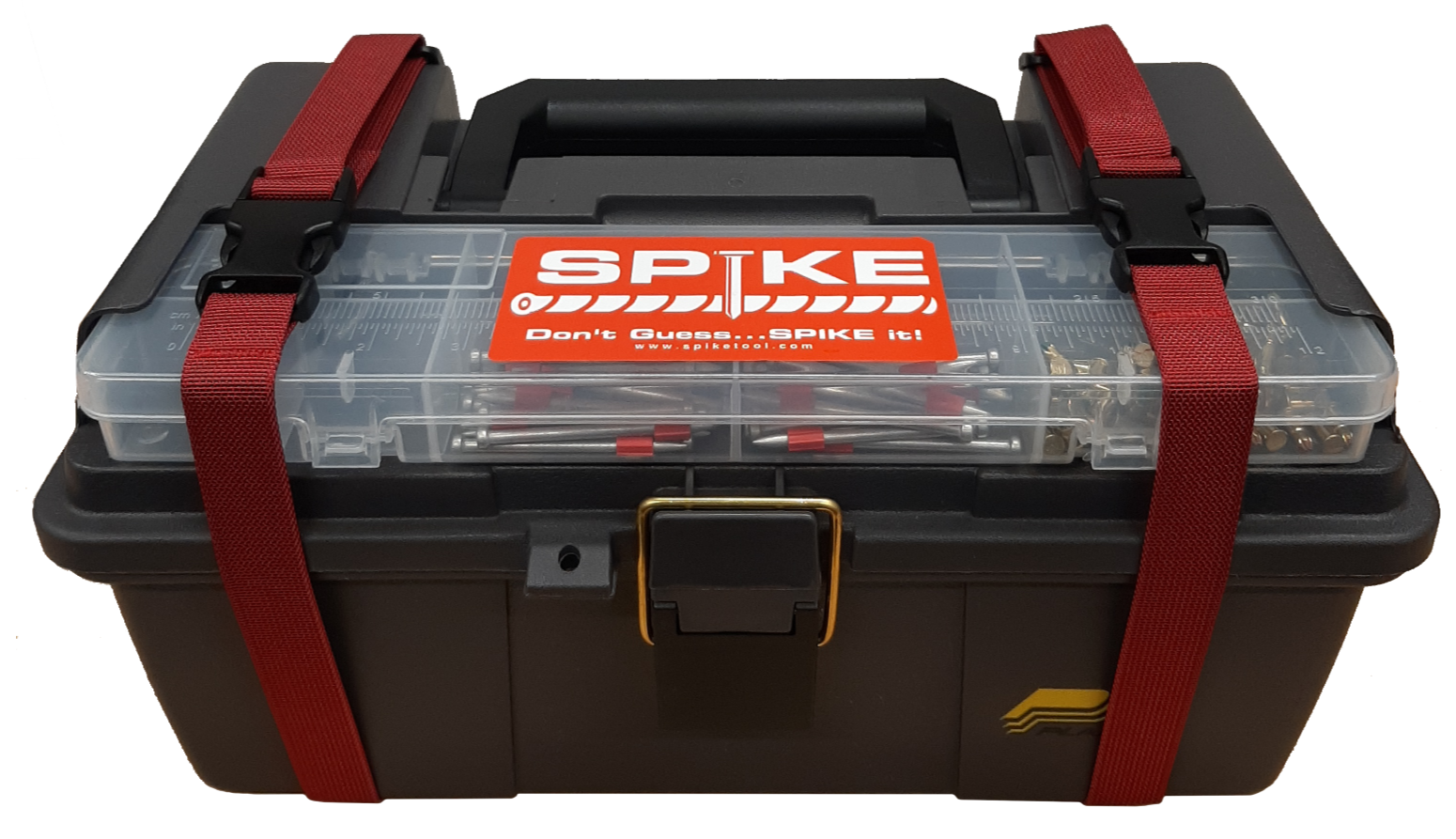 Toolbox SPI-12 Spike Tool Storage Toolbox